These stunning creations take wildlife sculpture to the next level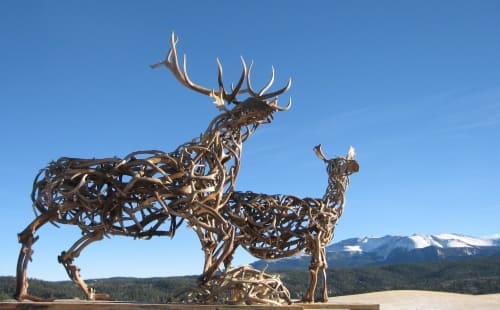 You just never know where life is going to take you. Jeff Musgrave started his career over thirty years ago as a Harley mechanic when a friend, who owned an antler business, asked if he could help out during a particularly busy season. Musgrave jumped at the opportunity as a creative diversion.
Turns out he had a knack. Six months turned into seven years, and in 2003 Musgrave struck out on his own, founding The Peak Antler Company. Using only naturally shed antlers, artist Jeff Musgrave highlights the unique beauty of deer, elk and moose antlers to create chandeliers, furniture, decor and most impressively, one-of-a-kind wildlife sculpture.
Here, he shares a few thoughts about his process and his art.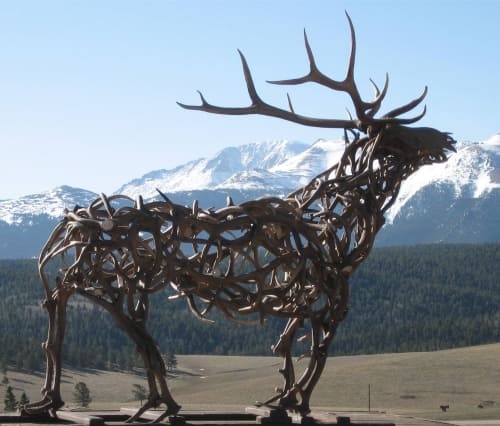 What inspires your pieces?
Most of the sculptures I create have been inspired by something somewhere along the line that gives me pause; the majesty of animals in nature, spiritual exploration, ancient lore.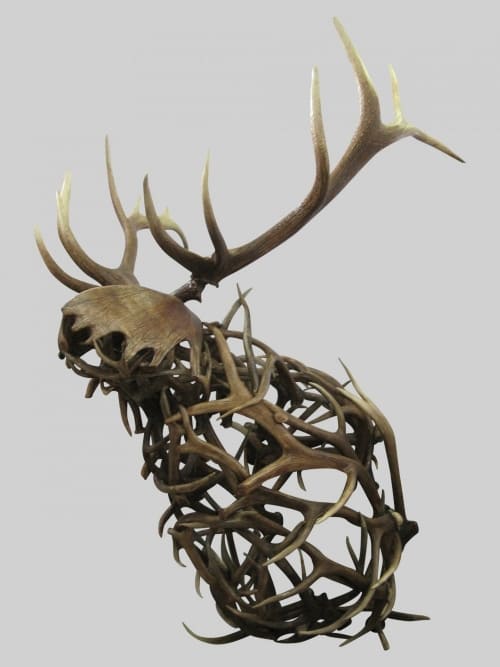 How do you choose the antlers you use?
All of my sculptures are handcrafted from naturally shed white tail deer, mule deer, elk, moose, and fallow deer antlers, carefully hand selected and chosen specifically for what is going to work in that piece. For instance, for Samson and Delilah I used elk, moose and deer antlers trying to create a realistic muscle structure.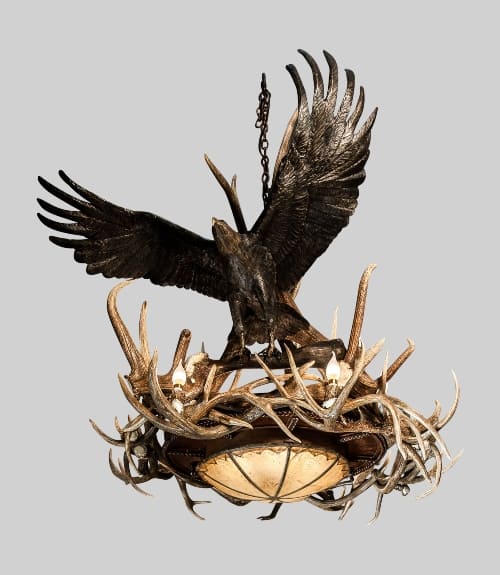 What is the best part of the process for you?
The creative process involved. Most of the work I create is on commission; building chandeliers or furniture for someone else. When I design sculpture, it is out of the urge to create, design and feel inspired. I like the challenge of pushing my limits as an artist to see where I can take something.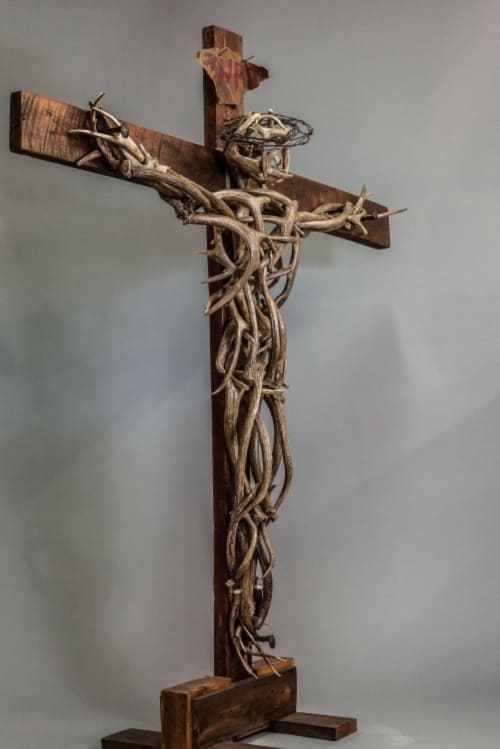 My goal when I create, is to not only bring out the unique beauty of each antler and create the highest quality sculpture, but to showcase my love for the Rocky Mountain wilderness.
Finding a One-of-a-Kind Centerpiece for Your Mountain Modern Home