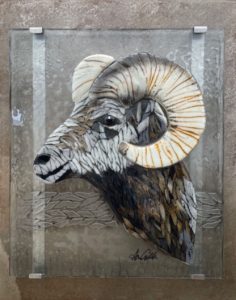 One of the great aspects of creating functional art is the ability to collaborate with other artists to create masterful pieces. The Peak Antler Company has upcoming plans to work with local Colorado artisans in order to create gorgeous and unique pieces. One of these upcoming collabs is with the glass worker Anna Carrillo, owner, and creator of Mountin Designs.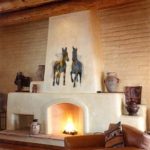 Anna has been working with fused glass for 14 years, but her start in the business is what makes her stand out from others. She was drawn to the craft out of a passion for creating art through unique mediums, and the need to have a home business as a full-time caregiver to her disabled daughter. As both a creative outlet and a means to keep her near her daughter, Anna has created a complex array of art that reflects her nature and background.
She creates this glass work as a result of being inspired by the beauty of Colorado. Originating from New Mexico, where an overlay of various textures and materials is a cultural favorite, she has worked with many different styles of creativity after being inspired by her father's creativity from a young age. But she has found a special fascination with glass because of what it can represent.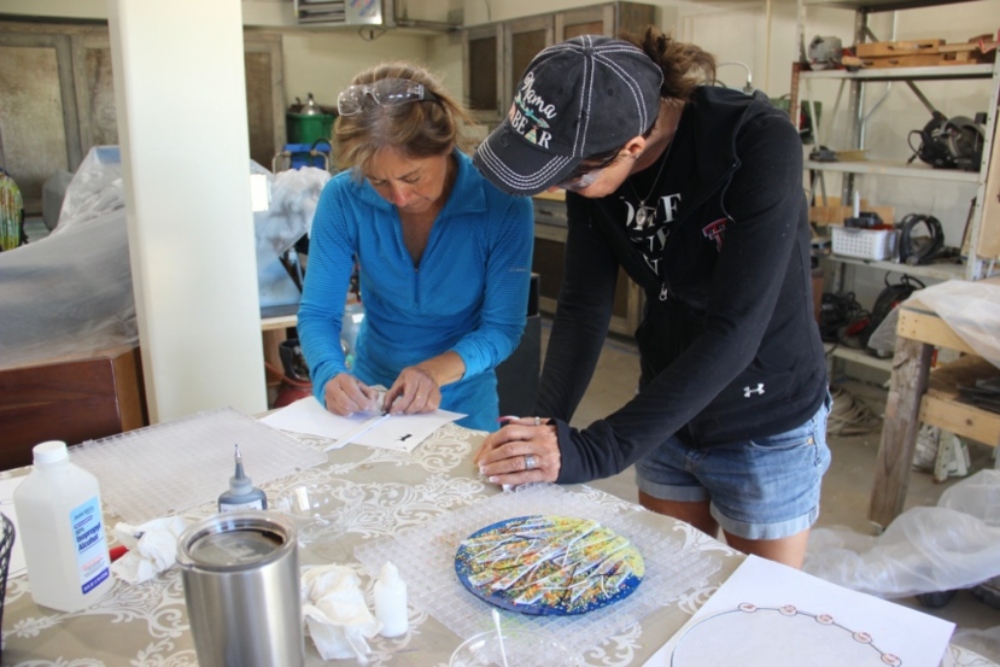 Seeing her art as a collaboration between her and nature, she uses broken glass to create a cohesive piece redeeming the "discards" into something new. In her own words, "Working with mosaic glass and a kiln allows me to create fusion from the "brokenness of hardship" and watch it transform into a beautiful, purposeful design. It is wonderfully cathartic and exciting to design in glass and participate as a co-creator!"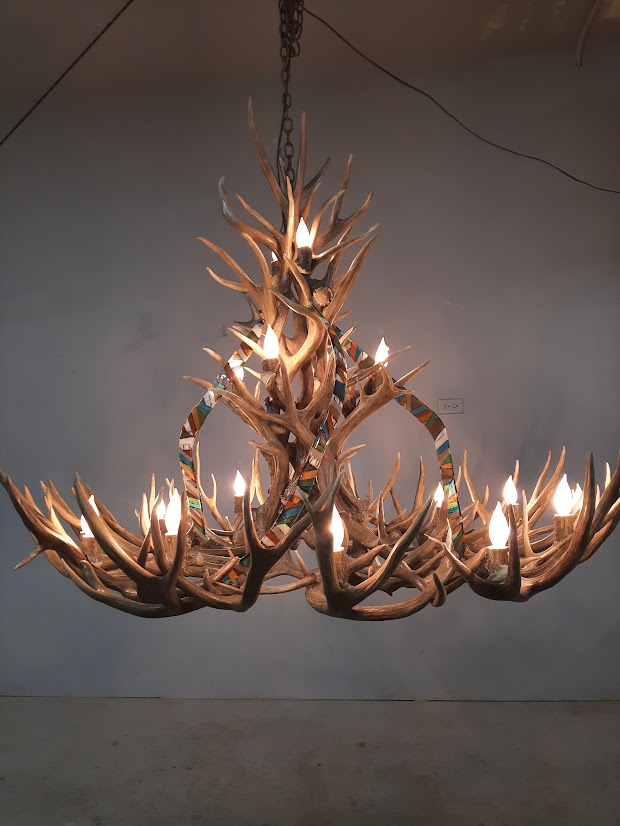 She has described her art as organic and free flowing, much similar to that of the Peak Antler Companies rustic chandelier designs. Her affinity for multiple colors, layers, and textures add a beautiful depth to the natural beauty of glass.
Although there are no official designs as of now, creators Anna and Jeff are looking into chandeliers woven with colored glass between antler tips. With the hope it will add dazzling color and unique lighting to the space it will eventually hang within. There is also the idea to create textured and multi-layered color glass coffee tables. Similar to the coffee table design already tenured within the Peak Antler Company, but with a unique and colorful twist from Anna at Mountin Designs.
Contact us for more Fused Glass Information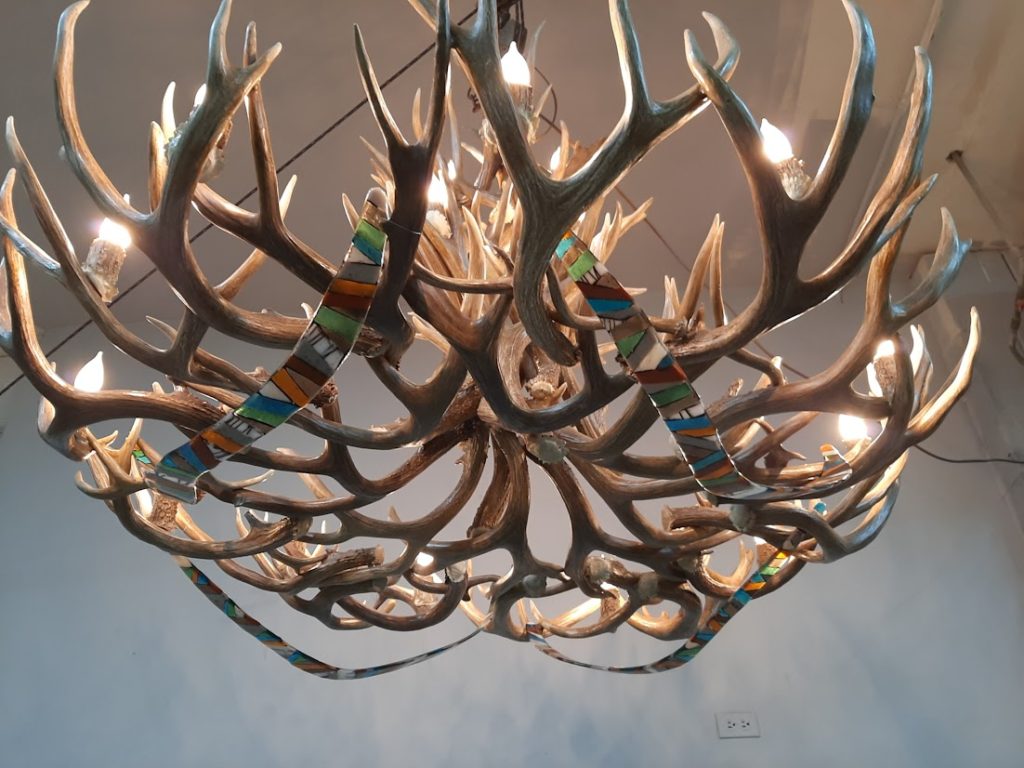 Written by Alexis Musgrave.