Featured Artist Collaboration – Fred Clifford,
The Peak Antler Metal Artist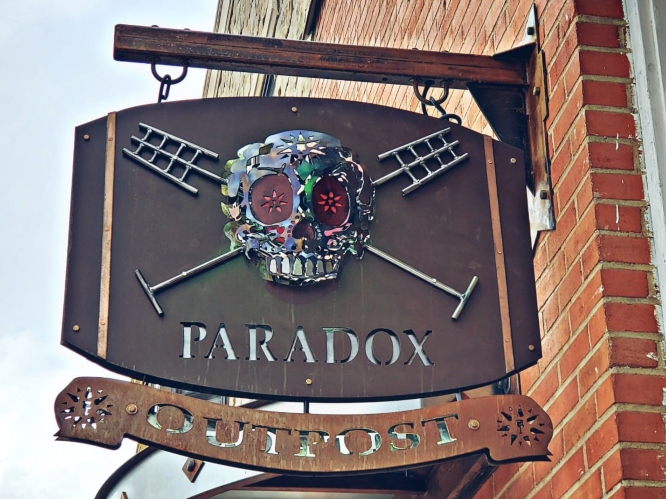 One of the most satisfying parts of creating functional art is being able to work with other artists to create multi-dimensional pieces. The ability to add different textures, styles, and appearances to already original art grants the opportunity to elevate the craft of multiple artists at the same time.
The Peak Antler Company has been working with Fred Clifford and his metalworking skills for several years now due to the materials complementing nature to antlers. But as we enter through the new year, we are looking at expanding our creative relationship and developing something new!

Fred is well versed within his metalworking craft, learning at only 15 years old and growing his skill through years of experience. From a young age, he always enjoyed working with metal but recently began to branch out into decorative and artistic metalwork about seven years ago.
What is one of the best elements of an artist? Their inspiration! What drives him to make art that sings to their soul and acts as a beautifully crafted gift to others? In Fred's own words he expresses his love for the challenge of art: "To me, inspiration is to have something in your life that allows you to be creative that holds your attention to the point where you become a craftsman and then challenging yourself to the level of being an artist- For me working with steel provides the right combination to allow that to happen."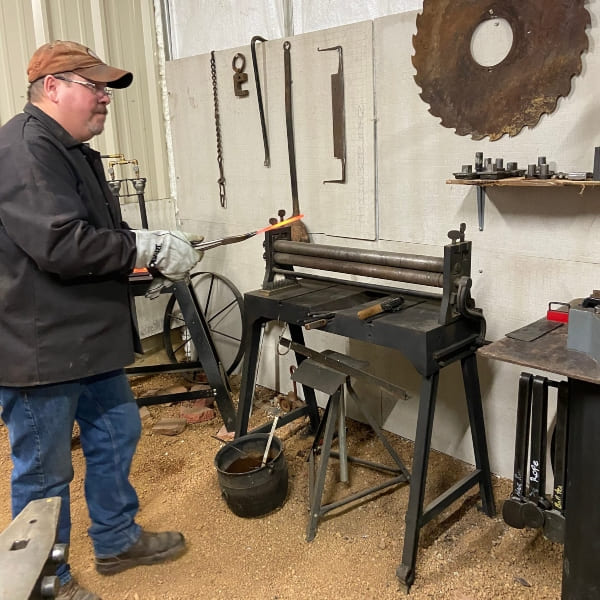 After a quick tour around Fred's workshop, you were able to see why he is so drawn to the craft. He utilizes a few machines that make one feel like you are back in an old blacksmith's shop. One of the highlights is a small forging box and an 1800's style press called the Fly Press.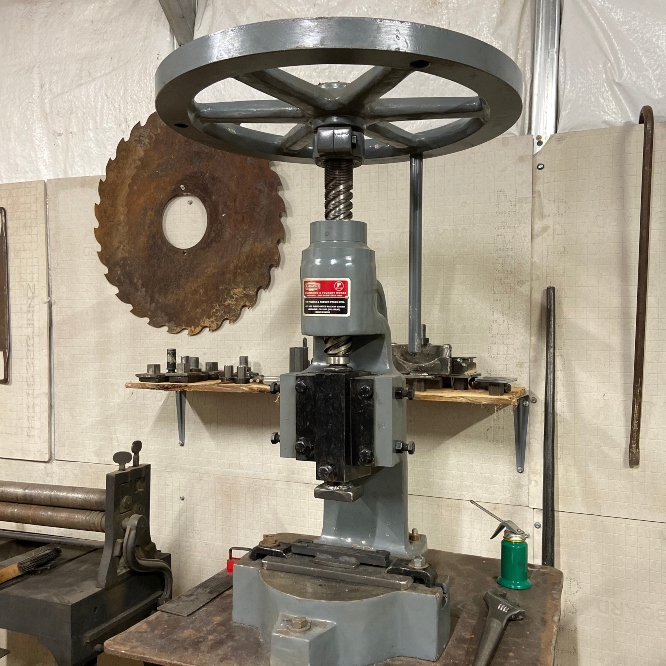 The Fly Press dates back to the Romans following the same principle as a wine press, and is loved by metal workers for its consistency. It is reliably great at shaping the metal so that each piece looks the same. The Fly Press is a huge and heavy machine, that is drilled into the ground to keep it steady. Resulting in beautiful and simple metalwork!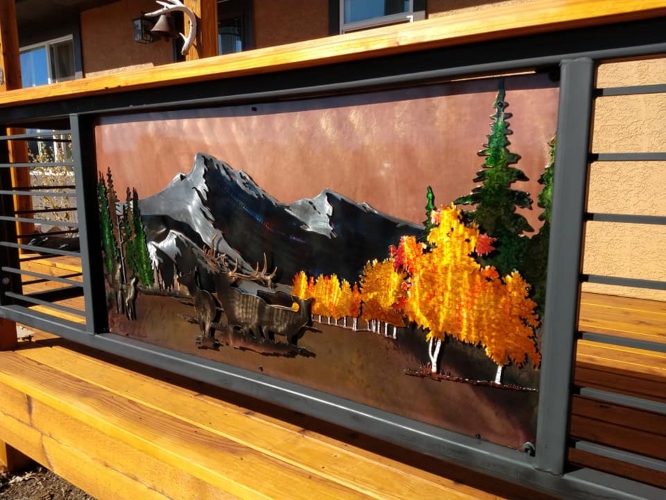 Fred's passion for metalworking developed over the years into a successful business. His collaboration with The Peak Antler Company has already resulted in a number of unique rustic pieces.
As our collaboration evolves together, customers and artists alike can expect to see more creative designs intertwining earth and nature together to create intriguing custom pieces for your home.
Contact us for more info