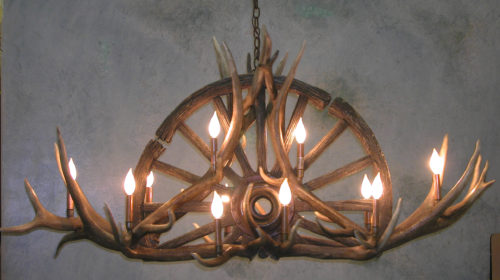 Western interiors are rooted in the nature and history of the American west. Borrowing from Native American traditions, cowboy culture, and classic ranch design, design using western interiors should convey eclecticism and warmth. When building a western interior, it is important to consider every surface and fixture in order to create a unified space that is authentic to the style.
Floors– Stone, terra-cotta tile, and wood are good options. Look for materials with high functionality and low maintenance to align with the relaxed atmosphere of a western interior. Area rugs are an important part of creating a warm space. Look for southwestern, native, or Orientals with red tones and subdued patterns.
Walls– Warm tones, textured plaster, and faux finishes will accentuate the architecture of the space and add authenticity to your design. Artwork should be classic, scenic, or make use of natural materials.
Furniture– Oversized, comfortable furniture is a staple of the western design trend. Shop for pieces that feature leather, distressed wood, and bronzed or blackened metal. Choose accent pieces that are lighter in both volume and color to build a dynamic space. Check out these options.
Fixtures– Lamps, chandeliers, and even hardware are an important consideration when building a western style space. And shed antler fixtures are the perfect fit to compliment your rustic design. Look for pieces that make interesting use of positive and negative space to build interest. Shop for antler chandeliers here.
See More Western Interiors here.
At The Peak Antler Company, we have a wide range of unique and custom artisan pieces that are sure to compliment any eclectic space. Contact us to acquire lighting and furniture that will match your western rustic style interior design goals. We enjoy dynamic design projects that inspire our creativity. Put us to the test today.
Jeff Musgrave – Owner/Artist
719-641-8844