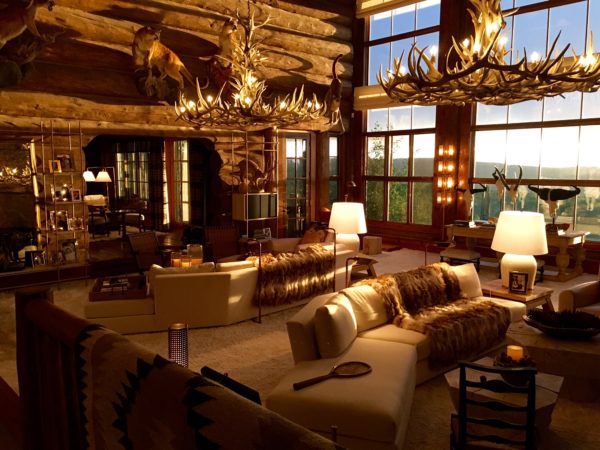 Many people dream of one day accenting their homes with the wild and majestic look of antler decor.  One of the crowning pieces of antler decor that one could put in their house of course would be the antler chandelier.  Perfect for a sports room or the living room, custom antler chandeliers bring a unique charm to a home that can't be found anywhere else.  At The Peak Antler Company, we know how difficult it can be to find the perfect antler chandelier for your home which is why we would love to work with you to create your very own custom antler chandelier.  Here are three things you need to know before you buy one of our antler chandeliers.
All Of Our Antlers Are Naturally Shed
That's right, we don't use synthetic antlers and we only use antlers that are shed naturally by the animals which we then head out for a hike and collect.  We offer several different antlers including whitetail and mule deer, elk, moose, and more.  When designing your custom chandelier, you have the freedom to choose which antlers you want to use or even a combination.
Our Chandeliers Are Completely Customizable
If you have a specific image in mind of how you want to your chandelier to look we'll work with you to draw up the blueprint and then build it exactly how you want it.  Perhaps you prefer a single layer of lights spread over a wide radius, or maybe a multi tiered tower of light is perfect for your vaulted ceiling.  Whatever your vision is we want to work with you to make it happen.
We Can Use Your Antlers
If you already own collection of antlers and you haven't been sure about what to do with them, give us a call and we can talk about using them to create a chandelier for you that has an even more personal touch.  What a great way to remember your outdoor adventures when you see the fruit of your gathering illuminating your home.
To learn more about custom antler chandeliers and other antler products, contact us today.  We're happy to answer any questions via phone or email.
www.peakantlers.com
Jeff Musgrave – owner/artist
719-641-8844
jeff@peakantlers.com