Timeless Beauty of a Rocky Mountain Antler Chandeliers
We here at The Peak Antler Company appreciate the appeal of antler art and antler chandeliers. For nearly twenty years our love of the Rocky Mountain West literally shines through each of our unique chandeliers. The excitement and satisfaction we enjoy using found shed antlers is evident in each original piece we create.
Antler artwork is more popular now than ever before. This is due, in part, to the fact that antler art is no longer reserved for hunting lodges and camps. We understand that antler sheds have accentuated man's caves, homes, temples and halls for thousands of years. This understanding helps us carry an ancient appreciation for natural art into the 21st century.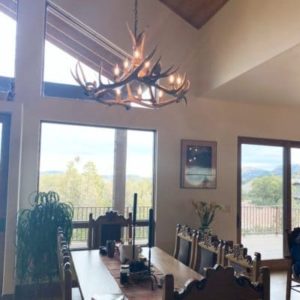 The rugged beauty of an antler chandelier accentuates any home decor or motif. Whether you live just down the road in Colorado, over in Maine, or all the way out on the Big Island of Hawaii, we can create a custom, unique chandelier for you.
Perhaps, you are one of the lucky few who get to spend time wandering around the hills and mountains of the Rocky Mountain West in search of shed antlers. Or, perhaps, you just want to learn to craft your own original piece. Either way, our DIY DVD will get you started. We share some of our tips and knowledge so that you can create your own custom-made antler chandelier.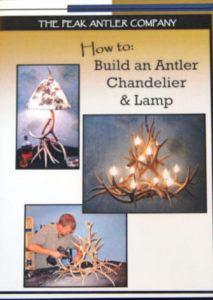 No matter where you are we can help you create a perfect piece of antler art for your home. Please, contact us with any questions you might have.
How to Bring the Great Outdoors into Your Indoor Mountain Oasis